Fine art photography exhibition
Inspired by the natural world, this photo project creates an analogy of the cycles and collapses of major empires throughout human history. Every piece in the series portrays a crumbling autumn leaf with hints from historical maps, symbolizing the ending chord of a great empire.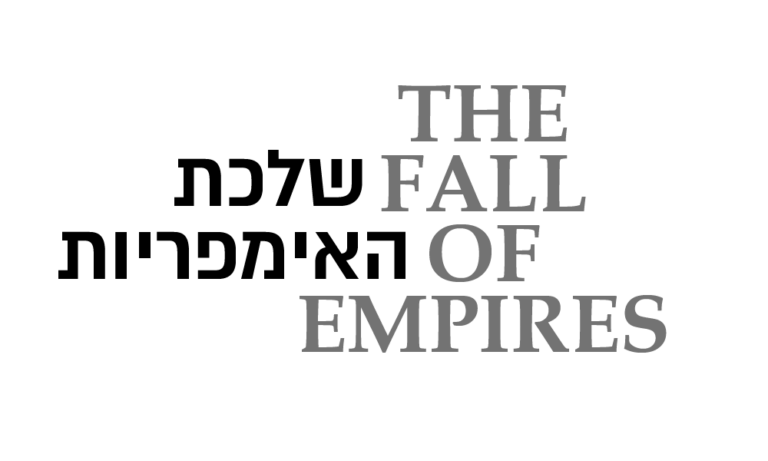 Over the course of the last four thousand years, empires have been constantly rising and falling. Great superpowers that determined the world's order and ruled over almost every piece of land on the globe, have lost their supremacy and found themselves collapsing again and again as a kind of inevitable cycle. The decadent process that accompanied each and every collapsing empire had its warning signs: tyranny, corruption, internal conflicts and overuse of natural resources are some of the reasons that led them to collapse and end their historic role. 
In the digital world of today, confrontations between the great superpowers of our times never seem to cease. In the past few years we have witnessed climate change, a global pandemic, mass migration waves, the collapse of financial systems, threats to democracy, technologies that are rapidly taking over our lives and even the blurring of the boundaries between what is true and what is false. All these developments lead to a very uncertain future. If the superpowers of today are here to stay, they would need to keep up with the changes and find the solutions to adjust to this present moment. Otherwise we might face another period in human history marked by the fall of empires, as they would quietly join the empires of the past, drying out and crumbling between the pages of an old book.
Over several autumn seasons, I collected interesting dry fallen leaves that caught my eye when walking around the streets of Berlin. I built a small studio with a black stage and started documenting and forming new compositions out of the crumbling broken leaves. I created a black space atmosphere and composed every image in this series statically to represent the dynamic feeling of the leaf falling apart into pieces. After reaching 60 photos of different leaves, I started to match each leaf to the empire it represents. The principles that led me to decide which leaf represents which empire were derived from my personal associations of each empire's famous historical stories. The leaf's origin, shape, colour and breaking lines were equal contributing elements. The last stage of this project was to plant hints from the maps of each historical empire on top of each leaf. This was done digitally using Photoshop to convey a realistic feeling.
The series is printed on top of shiny aluminum plates in a new printing technique called Chromaluxe — high definition aluminum printing.
Venice International Art Fair
Interview at Venice International Art Fair
Meet the Artist: Oded Levran
Freshpaint Contemporary Art Fair
Interview at Freshpaint Art Fair (Hebrew)
Interview at Freshpaint Art Fair (0:54-2:36)
Fresh Paint 2021 | Nadia Finko
The Fall of Empires - Design Blogs
Prints in Limited Edition
The series is printed on top of shiny aluminum plates in a new printing technique called Chromaluxe —  high definition aluminum printing. Every piece is for sale in three different sizes in limited edition.
46X65cm Edition of 12
63X90cm Edition of 7
84X120cm Edition of 5
For more details contact me at odedlevran@gmail.com